Archive for category: installation video

The Tuning School, a group dedicated to providing high performance tuning knowledge through education, has released a video covering the installation of the PROFLEX Commander for Ford Mustang 5.0. The video also demos the PROFLEX Connect app, which customers can use to view the ethanol content in real-time, right on...
APRIL 12, 2018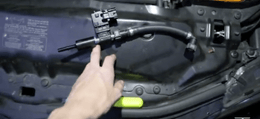 Most of the questions we get about the PROFLEX Commander E85 Flex Fuel system aren't about the dyno results – the charts speak for themselves, after all – but instead about how our systems are installed and if the process can be done at home. The answer is yes, many...
DECEMBER 11, 2017