"The ProFlex Commander is a must have for any E92 M3 owner looking to get the most performance out of the car. Plug-and-play, no headaches with mixing fuel. Definitely wakes up the car!"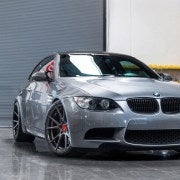 ""If you can change a fuel filter you can install this kit on your E46 M3. It truly is one of those things that installs in minutes and gives you proven power!""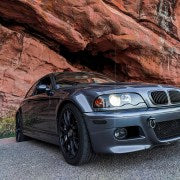 ""The ProFlex Commander system is my number one choice for running E85. It's plug-and-play with no tune required. Even for my currently non-boosted Mustang I've seen gains on the dyno. Easy install with great customer service as well. Would recommend 10/10 times!""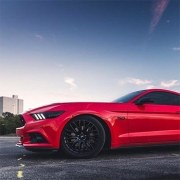 "Your systems are awesome! Crazy gains of power — I'm hooked!""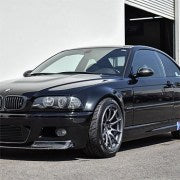 ""I've had your kit installed for over a month now. Couldn't be happier with the performance. Here's a photo of my car! Thanks for a great product!""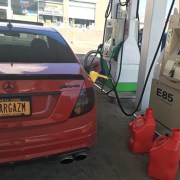 ""The ProFlex Commander has unleashed hidden power my Supercharged E92 M3 was keeping dormant! I would highly recommend the ProFlex Commander to any N/A or Boosted engine. I am extremely happy that my car has the ProFlex Commander from Advanced Fuel Dynamics for my E85 setup!""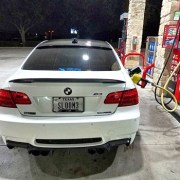 ""The ProFlex Commander is a great product and there's great customer service. Insane power gains on the top end and smoother engine performance. Highly recommend to anyone who wants to run E85!""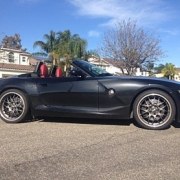 ""Thanks guys for the amazing product. Car pulls harder and smells better than ever with that corn!""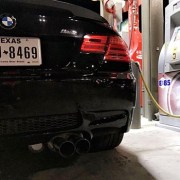 ""The ProFlex Commander is hands down one of the dopest mods you can do to your non-flex all motor machine. I love the smell, the fact that it's cheap, the power gains and of course the intensified backfires.""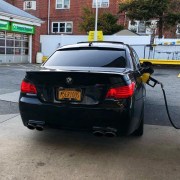 ""Car feels amazing definitely noticed the power increase. The car idles smooth and starts like normal no hesitation. Keep up the good work. I would definitely recommend this kit to anyone.""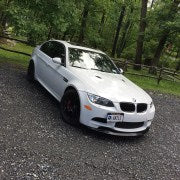 ""I love when everything is as advertised!! From simple plug-and-play install in minutes to never second guessing the ethanol content or worrying where the next E85 pump is, and best is the extra power and sweet smell of the corn!! If you want to run E85 in any AMG M156 platform this is the kit for you!""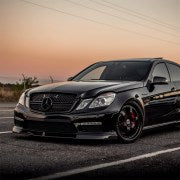 ""I've been running the ProFlex Commander for over 1 year now. I daily drive mine on E85. Car is the quickest & fastest c63 n/a in Australia with a 11.10@131mph. With still more left in it. This mod is the icing on the cake for anyone out there looking to take their car to the next level, whether they're stage 1 or stage 4. No bullshit. No stories. No issues. Just results! Thanks again guys!""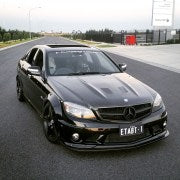 ""The ProFlex Commander transformed my n/a E92 M3 giving it extra power. This plug-and-play E85 system with no tuning necessary is amazing and worth every dollar!""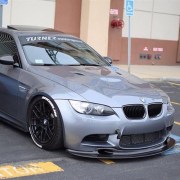 ""This mod was easily one of the best mods I have ever done. Dyno verified 40+WHP improvement on my ESS 625 at 50% E85 transformed my car into a beast. Easy plug and play installation, real time monitoring of E85 blends, and MORE POWER. It's a no brainer to get this!!""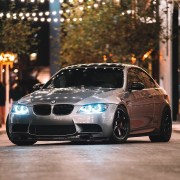 ""Big thanks to these guys for their S65 flex fuel kit. Highly recommend!""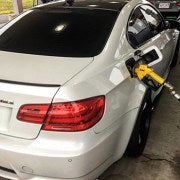 ""The ProFlex Commander gave my car a crazy boost in power and it's N/A! Only imagine if it had boost…. Highly recommend this.""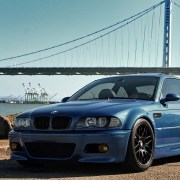 ""The ProFlex Commander is hands down the best product on the market for those looking to run ethanol. No other bolt-on solution is as safe, reliable, and easy to install. Ethanol is the performance fuel of choice in racing and if you aren't running ethanol you're leaving power on the table. The ProFlex Commander allows you to unlock your vehicle's true power by running ethanol." Dan Schwartzkpof"
""My name is Lee. I've been a Mazda master tech for 5 years and have been working on cars for 10+ years. I have had the ProFlex Commander on my 2009 Buell XB12R for over a year and it works great. Being able to use either E85 or gasoline without thinking about it is awesome. Having cooler engine temps and more power makes riding even more fun. I will definitely be adding this product to my '91 Mustang turbo street car as soon as I finish building the motor. Thanks for a great product.""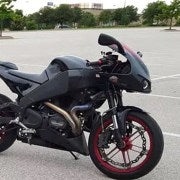 ""My name is Kirk, I am a BMW master tech. I road race my Camaro 1LE, and I absolutely love the ProFlex Commander!!! At first I was skeptical as my car is tuned and runs a bigger cam and was worried about running out of injector/fuel pump. But after installation we data logged running on pump gas and then up to 73% ethanol with no issues. It was at this point I was convinced that this unit was the real deal. After running on E85 for a week or two we did some dyno testing and found that the average power and torque was up over 30hp/tq!!! I cannot say enough about how great this unit is, after running it now for over a month my operating temps are cooler and the extra power under the curve is amazing. It doesn't matter what you are running modded or not the ProFlex Commander is the simple solution to flex fuel!!!""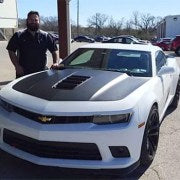 ""I am a skeptical person. Out of all the new automotive and performance high tech stuff that comes out every year, only a small percentage of it actually does what it claims to do. This however, is not the case with Advanced Fuel Dynamics' ProFlex Commander E85 conversion system. I personally witnessed this system in operation on three very different non flex-fuel vehicles. Each performed flawlessly on our chassis dyno with varying amounts of E85 in the fuel tank. We data logged the air to fuel ratio on every test, and each one came back within 3%, no matter what the actual percentage of ethanol was in the tank! As an added bonus all three test vehicles picked up torque and horsepower, and engine temperatures dropped every time E85 was added!

"Also, I might add, this system requires absolutely no custom tuning and works on just about any gasoline burning, port fuel injected vehicle. Sign me up, because a cooler running, cleaner burning engine, is a longer lasting engine.

"Thank you, Advanced Fuel Dynamics, for a new awesome product that works like a champ!""